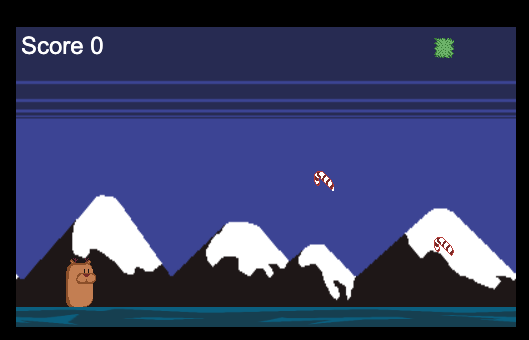 Remo the candy Hunter
Simple game made for Rigid Jam 2, this was my first attempt at using Flame Engine for a Jam.
On this game you control Remo, a reindeer who loves candy in his quest to collect them, avoiding the spikes floating around.
Remo will always keep moving forward, you need to use his floating skill to control his altitude in order to collect the candies, and avoid the spikes.
Controls
"a" key inflates Remo
"d" key shrinks Remo
All of the game source is available on Github https://github.com/erickzanardo/remo-candy-hunter
On this Jam, the challenge were to development a game in two hours, I have used a little more than that, but the core of the game was developed on less than the two hours.
This is the full timeline of the development of the game

13:00 - 13:30 - Figuring out what game to do
13:30 - 14:45 - Programming game core and mechanics
14:45 - 16:00 - Creating the art assets
16:00 - 16:35 - Making the web build and setting up the game page on itch